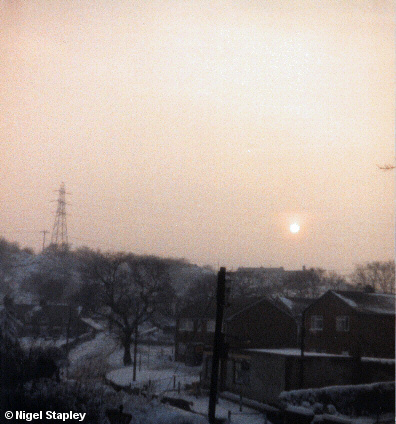 Grid reference: SJ291537
Co-ordinates: 329168, 353705
Bearing: SW
Perhaps we don't get winters like we used to when we were young. Or, at least, we don't get them anything like as often.
This was taken from my study window one afternoon in about 1987, looking south west towards Penrhos.
The building in the right foreground was a shop. It was demolished in about 2001 and a house has now been built on the site.
© Nigel Stapley