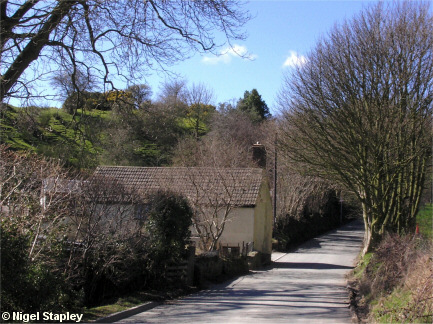 Grid reference: SJ290531
Co-ordinates: 329040, 353125
Bearing: W
Just below Penrhos, on the southern side of Brymbo, sits the house called Clawddoffa ("Offa's Dyke").
It's so called because it sits a few metres on the western side of the earthwork of that name (the road runs along the top of it behind where I was standing to take this shot).
To locals, however, it's always been known as Pinfold.
My friend the folk singer Annette Batty lived here for some years.
© Nigel Stapley