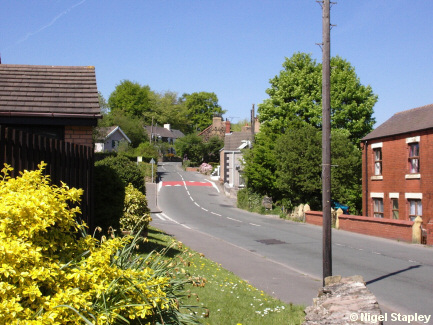 Grid reference: SJ296539
Co-ordinates: 329688, 353910
Bearing: NNW
Coedyfelin Road, at the bottom end of the village.
Sims' newsagent's shop used to stand halfway up on the right (where the red tarmac is now). Just a little further up was a railway crossing for the line which ran from Wrexham to Mold via Coed Talon. Above that on the right is the former Prince Of Wales pub.

Grid reference: SJ296541
Co-ordinates: 329643, 354155
Bearing: W
The bridge just off Coedyfelin Road which carries a farm track over the long-since-torn-up Wrexham - Mold railway line.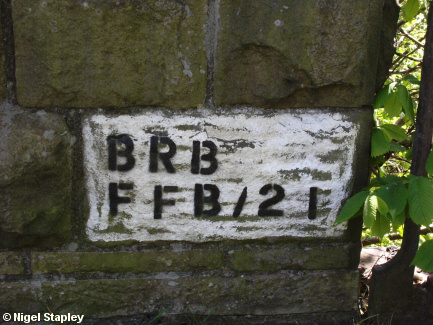 Grid reference: SJ296541
Co-ordinates: 329633, 354153
Bearing: S
The identification marker for the bridge.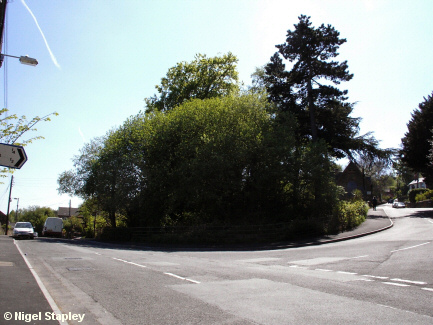 Grid reference: SJ295541
Co-ordinates: 329580, 354140
Bearing: S
The Plantation, where the road up into the main part of the village joins Coedyfelin Road, the main road between Wrexham and Treuddyn.
The old village school buildings can be seen centre right. Just this side of them was the old Brymbo West railway crossing, which carried the line between the Steelworks and the Minera limestone quarries.
© Nigel Stapley