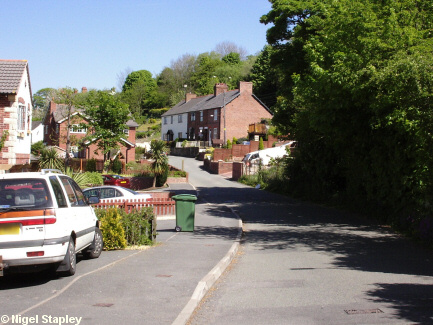 Grid reference: SJ297539
Co-ordinates: 329718, 353945
Bearing: NNW
Green Road, which leads from The Green up to Halcog and Clayton Road, Pentre Broughton.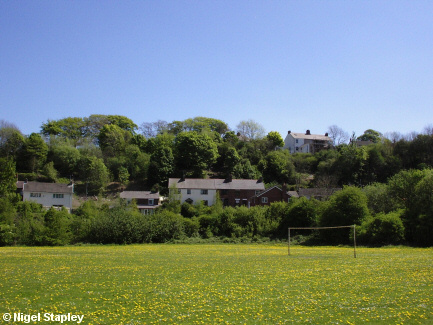 Grid reference: SJ297541
Co-ordinates: 329723, 354110
Bearing: E
Green Road seen from the school playing field.
Clayton Road can be seen at the top of slope in the upper right of this picture.
© Nigel Stapley