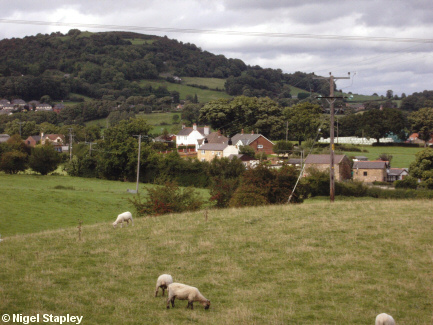 Grid reference: SJ295543
Co-ordinates: 329553, 354372
Bearing: N
The common name for this part of Brymbo is usually "down by the Vicarage", but historically it took its name from Gyfynys Farm which stands more or less in the centre of this shot.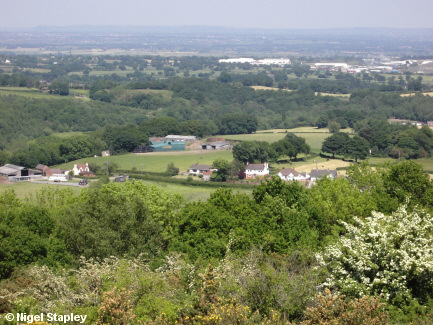 Grid reference: SJ290543
Co-ordinates: 329095, 354340
Bearing: NE
Red House Farm (left) and Crachdir Farm (centre), on the northern edge of the village.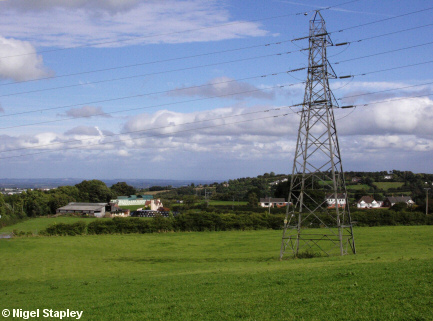 Grid reference: SJ291547
Co-ordinates: 329155, 354713
Bearing: ENE
Red House Farm (left) as seen from below Pen Y Coed Bridge.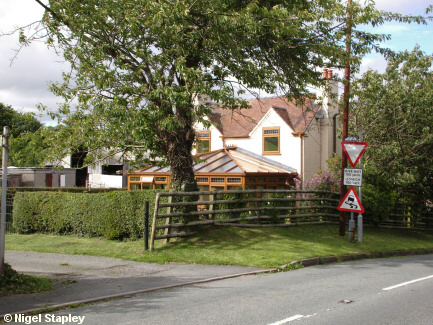 Grid reference: SJ295548
Co-ordinates: 329545, 354830
Bearing: WNW
And again from the Vicarage Road side.
Yes, I know it's not red now. But it used to be.
© Nigel Stapley