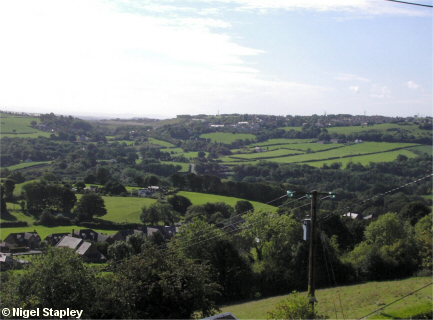 Grid reference: SJ297564
Co-ordinates: 329665, 356350
Bearing: S
Brymbo (on the horizon, centre-right), as seen from the road which runs along the eastern slope of Hope Mountain.
Things are not as straightforward as they appear on this shot. Running horizontally across the centre of this picture is a deep ravine, which means that to reach there from here, you'd have to go down about 500 feet to go back up about 300 feet on the other side.
© Nigel Stapley