Grid reference: SJ292513
Co-ordinates: 329245, 351397
Bearing: N
The village of Tanyfron, as seen from Heol Offa in Coedpoeth.
The bank on the left (behind the pylon) marks the site of the old Fron Colliery, which closed in the 1930s.
And now, a few shots from within Tanyfron itself: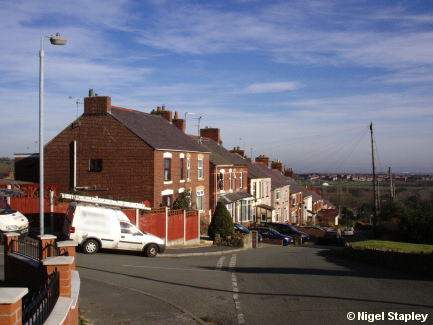 Grid reference: SJ294521
Co-ordinates: 329485, 352138
Bearing: E
Firstly, Tanyfron Road, seen from St Alban's Heights: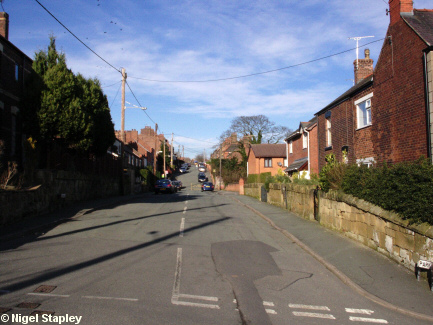 Grid reference: SJ296521
Co-ordinates: 329603, 352118
Bearing: N
Park Road, which is the next turning down (and which seems to be so named because of all the cars usually parked on it, which makes it a right pain to travel along on a bus).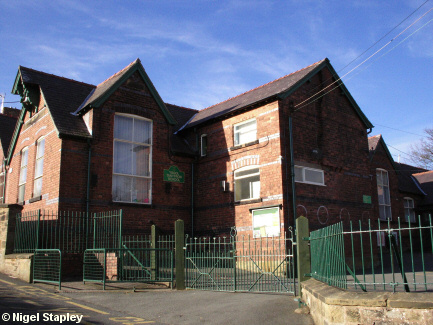 Grid reference: SJ297521
Co-ordinates: 329777, 352103
Bearing: NW
Tanyfron Junior School...

Grid reference: SJ297521
Co-ordinates: 329750, 352113
Bearing: N
...with its obligatory commemorative stone.
© Nigel Stapley