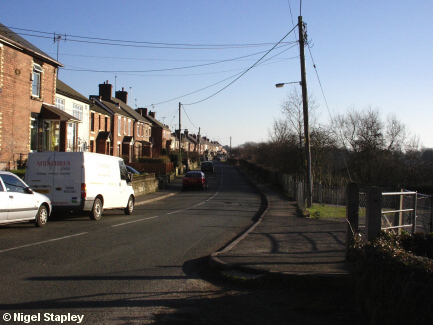 Grid reference: SJ300529
Co-ordinates: 330023, 352927
Bearing: SSE
Broughton Road, Lodge, looking south.
The entrance to the playground and community centre is on the right.
********
Below is Broughton Road from the other end.
The footpath which used to lead to Lodge Halt railway station is just past the bus stop on the right:

Grid reference: SJ301527
Co-ordinates: 330103, 352782
Bearing: NNW
Kent Road, Lodge, looking north: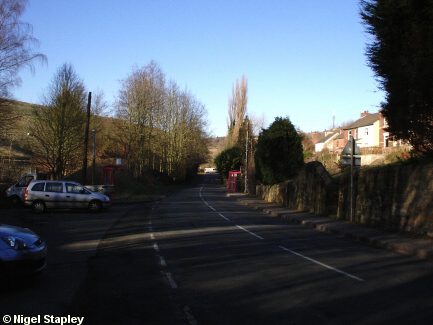 Grid reference: SJ299530
Co-ordinates: 329982, 353045
Bearing: NNW
The area on the left-hand side of the road in this shot used to be covered with houses, shops, chapels and so on (the village Post Office was just behind where the bus shelter is on the left, for example).
Virtually the whole of the western side of Lodge was demolished in the 1960s and 70s to make way for the expansion of the Steelworks. Ironic, really...
© Nigel Stapley