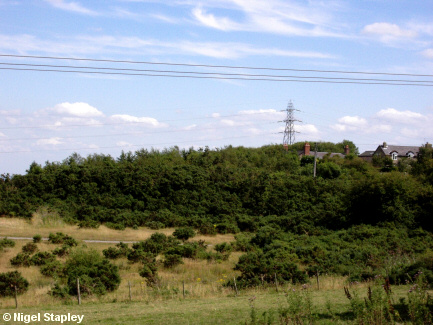 Grid reference: SJ285537
Co-ordinates: 328538, 353782
Bearing: SE
Mount Pleasant, as seen from by the Bottle Chimney.
Electricity transmission lines criss-cross this area. The ones in the distance in this photo carry 132kV from the main substation at Legacy about three miles to the south.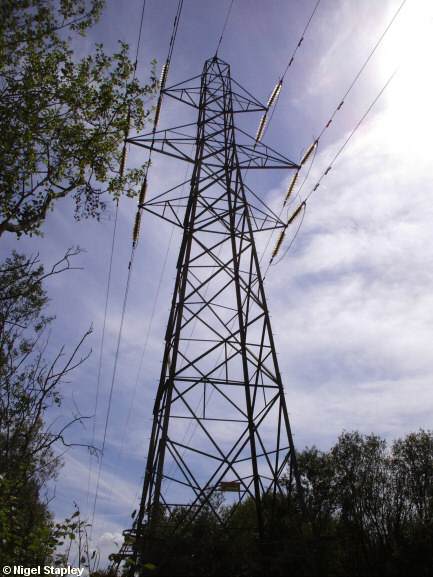 Grid reference: SJ289535
Co-ordinates: 328935, 353540
Bearing: S
And here's that pylon (which sits on top of what is called the Wonder Bank, named after the Wonder Pit which stood at its base, and for which it was the spoil heap) at close quarters.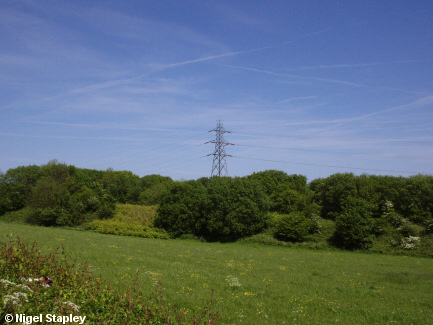 Grid reference: SJ288533
Co-ordinates: 328837, 353352
Bearing: NNE
And again, as seen from Mount Pleasant itself (the stretch of road known as The Stryt).
© Nigel Stapley