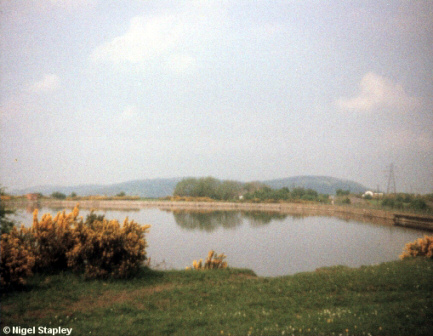 Grid reference: SJ286537
Co-ordinates: 328605, 353713
Bearing: N
Brymbo Pool.
A reservoir to provide cold water for the old blast furnaces. Also a pleasant area for people to go for walks. For many years there was a bandstand at the North end.
In the mid-1990s, the Pool was drained, the area was landscaped, and the Pool then 're-created' at about one-third of its previous size (see below). To my mind, it now seems devoid of any character at all.
Taken from the Mount Pleasant side, looking North.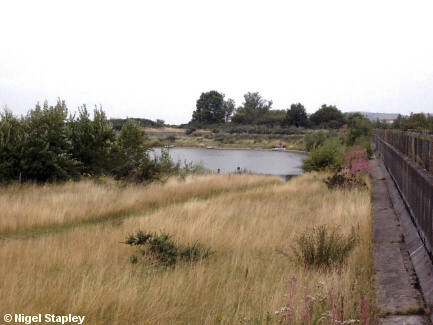 Grid reference: SJ287537
Co-ordinates: 328718, 353733
Bearing: N
It's a measure of how small the Pool is after the changes that, although I was still a long way from the water's edge when I took this shot, had I been standing at this precise spot twenty years before, I would have been going "Glug!".
© Nigel Stapley