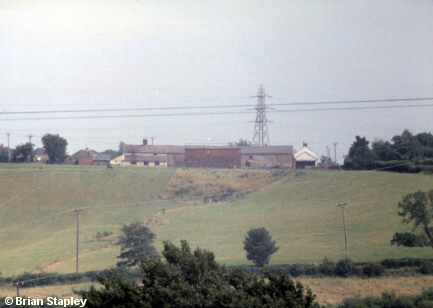 © Brian Stapley

Grid reference: SJ280543
Co-ordinates: 328095, 354382
Bearing: ESE
In the first photograph of the 'Hot' Pool, a small white house may be seen on the far left. This was Mount Zion farmhouse, seen in this photograph (to the right of the pylon) a matter of a year or two before it was demolished to make way for an estate of expensive houses.
The slope below the buildings shows the landscaping carried out after yet another open-cast coal operation
There's a family connection with the farmhouse, in that my father was born there in 1910.
The picture was taken from above Glascoed.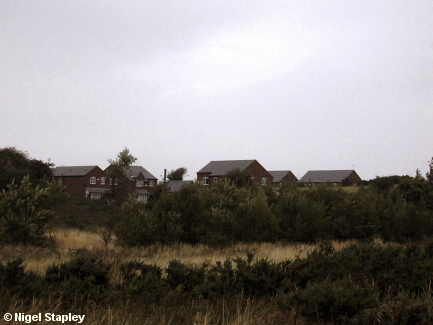 Grid reference: SJ288538
Co-ordinates: 328805, 353865
Bearing: NNW
And this is how the area looks now.
I just hope those sufficiently impressed by estate-agent-ese to get themselves up to their oxters in debt by buying into it made sure that good central heating and robust double glazing were part of the package, as the houses are in an extremely exposed position.
This view is from the slightly less open aspect, just above the old 'Hot' Pool.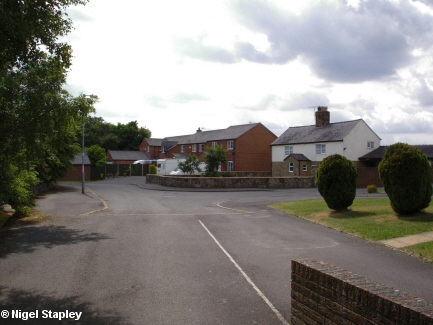 Grid reference: SJ288540
Co-ordinates: 328804, 354056
Bearing: SW
This is Mount Zion seen from the northern side. The semi-whitewashed house on the right is the only one of the former buildings left standing.
© Nigel Stapley