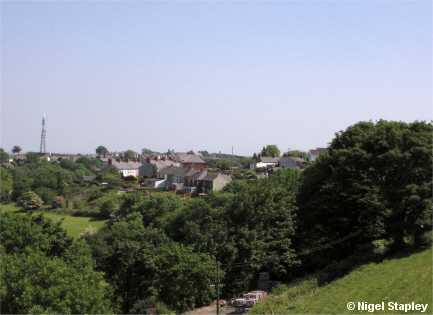 Grid reference: SJ291542
Co-ordinates: 329148, 354295
Bearing: SE
The Wern, an area of sharply-sloping farmland on the northern side of the village.
The first houses in the centre of the picture are in Church View. Behind them are the two rows of Albert Avenue. The Wrexham-Rhos television mast can be seen on the left.
© Nigel Stapley