Date: 13/08/13
The Charlatans - "Indian Rope" (Live at Reading, 1992)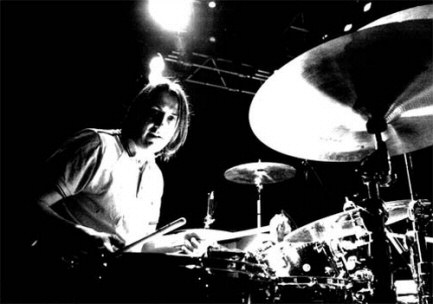 Jonathan Thomas Brookes
Musician
b. 21 September 1968, d. 13 August 2013
The Charlatans were one of the more interesting bands to emerge at the tail-end of the 80s. In addition to melding the power of 60s rock and soul thanks to the engine room of founder-members Martin Blunt (bass) and Jon Brookes (drums), they - along with the Inspiral Carpets - successfully reintroduced the Hammond organ to pop (a mixed blessing in the hands of the less capable, i.e., most people).
The combination was a winner, and their first single, Indian Rope, was an indie smash, helped by the essential support of John Peel. This led to a number one album - Some Friendly - and lasting significance.
Here we see the band - including vocalist Tim Burgess and recent arrival Mark Collins on guitar - at the height of its powers at the 1992 Reading Festival, playing that very first hit in extended form, complete with an extended wig-out by organist Rob Collins (himself to perish young in a car crash in July 1996).