Date: 12/05/14
End Of The Shift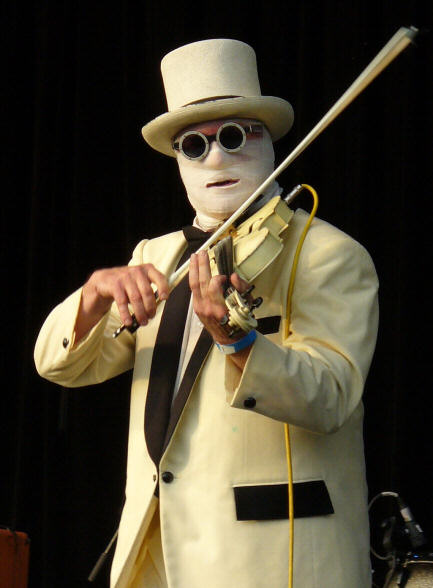 Nash The Slash (Jeff Plewman)
Musician
b. 26 March 1948, d. 10 May 2014
About twenty years ago, I bought a rather battered copy of the first OMD LP from Phase One in Wrexham.
When I got it home, I found that there was also a flexi in there - one given away with an issue of Smash Hits magazine - featuring a version of one of the tracks from that album, plus one other by someone I had never heard of, and who seemed to perform the whole time dressed in weird costumes with his head swathed in bandages.
Even without the imagery, I was struck by the track, Swing Shift. Here's that same lo-fi flexi version.

(Thanks to Alex for the news)