Date: 21/10/14
The Last Blow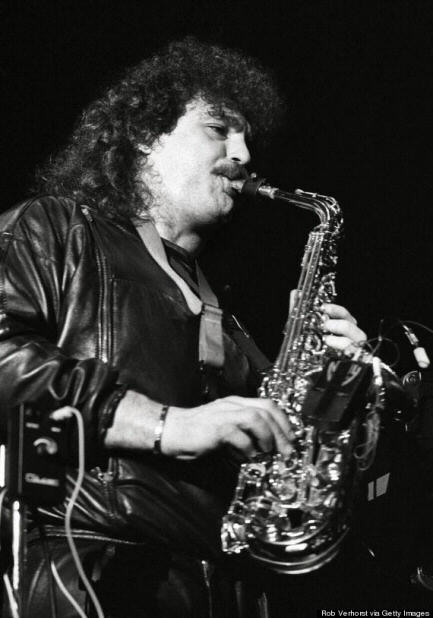 Raphael Ravenscroft
Musician
b. 4 June 1954, d. 19 October 2014
Sometimes, it isn't the big names who make the biggest mark on popular music. Sometimes, just sometimes, a strolling player, a bit-part, walk-on sessionsman can make a contribution in such a way as to transform a track from something which might be quite good anyway into something which sticks in the public consciousness for ever.
Such is the case of Raphael Ravenscroft. Originally intended to be played on electric guitar, the inter-verse solos on Gerry Rafferty's 1978 smash Baker Street were instead handed to Ravenscroft. By playing what he himself described simply as "an old blues riff" he summed up the seedy, somewhat down-at-heel tale of the song's lyrics and took it to another level altogether.
Not that such an iconic contribution was particularly well-remunerated; he received just a basic session fee, and had no further part in the record than that. He later found this irksome, but for reasons more artistic than financial; he claimed that he had played flat, but had never had the chance to correct it.
Still, he had played (in all senses) a key part in an all-time pop classic, and that may have been some consolation to him. So let's hear it one more time:

That wasn't all that Rafael Ravenscroft did, though. He recorded and performed solo and for other artists as well. Here he is (and definitely not flat) on a track from the final LP from the original incarnation of Brand X, Is There Anything About? (1982). On the sleeve, he is described - with the Pythonesque silliness for which the band had been famous - as "...RAF Ravenscroft. who in his spare time is a Battle of Britain fighter station."