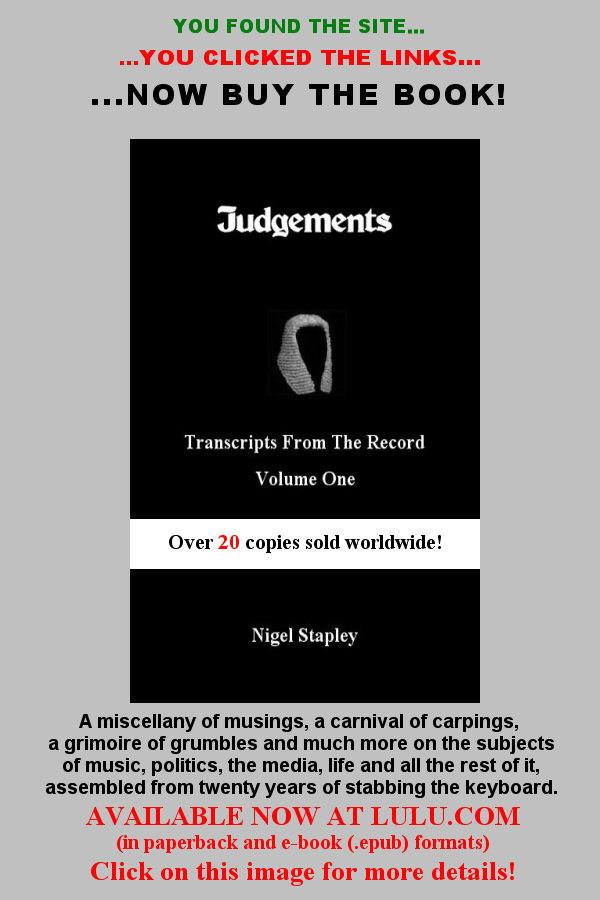 ---
Disclaimers!
This site may contain material which is Not Suitable For Work, Rest Or Play, or which may be inappropriate for minors, majors, and old women of both sexes.

The Judge's opinions are his own, and therefore dear at a penny a ton.

The Judge does not accept responsibility for the content of any site linked from this one...nor for anything else, for that matter.
(All external links open in a new window or tab)


All original content on this site is licensed under a
Creative Commons Attribution-NonCommercial-NoDerivatives 4.0 International License
unless expressly stated otherwise, in which case the material is © Nigel Stapley 2003-2023 (unless otherwise attributed).