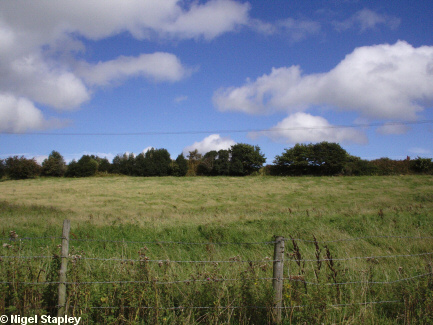 Grid reference: SJ288538
Co-ordinates: 328892,353810
Bearing: NE
Offa's Dyke, the 8th century earthwork, runs along the western edge of the village.
Or rather, parts of it do - those parts which haven't been ploughed up, buried under old industrial development or otherwise trashed.
Some recent academic speculation, however, maintains that this section has nothing to do with Offa, and may be part of a different structure altogether.
Whatever, above is a picture of the Dyke as it appears at the top of the Penygraig housing estate.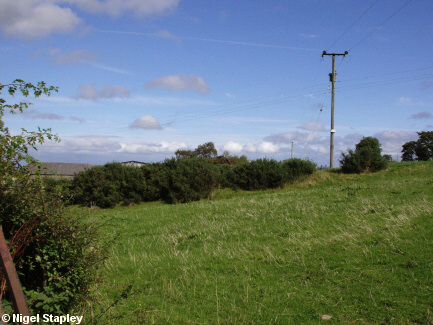 Grid reference: SJ2885454
Co-ordinates: 328825,354510
Bearing: ENE
Next is how it appears as it climbs out of the Ffrith ravine at Pen Y Coed.

Grid reference: SJ289539
Co-ordinates: 328942, 353935
Bearing: N
This is the dyke up close and personal. This is what remains of the ditch on the Welsh side above Cheshire View.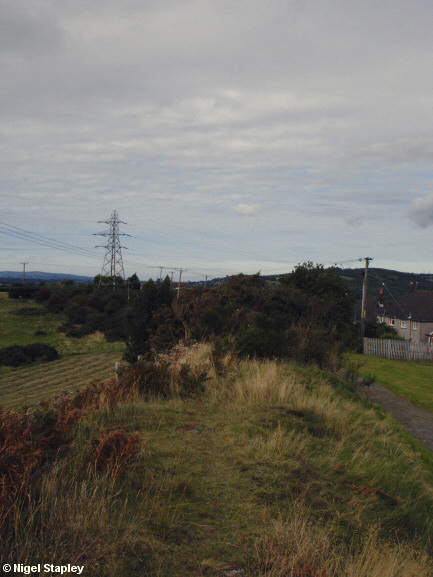 Grid reference: SJ289539
Co-ordinates: 328957, 353922
Bearing: N
And this is looking along the top facing north:
© Nigel Stapley