Grid reference: SJ294539
Co-ordinates: 329472, 353990
Bearing: S
The former Tabernacl Baptist Chapel on The Cross at the junction of High Street and Harwd Road.
I clearly remember that outside at the front right as you look at it here, it always used to have one of those awful 'Wayside Pulpit' boards, bearing some sort of daft message.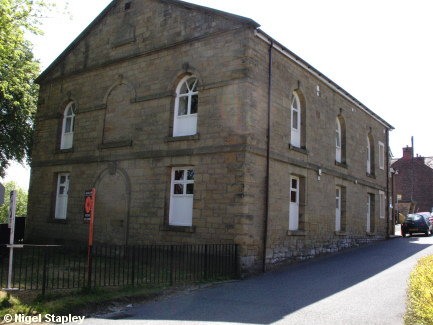 Grid reference: SJ294539
Co-ordinates: 329452, 353970
Bearing: SSE
This is the side view from the High Street/Ael-Y-Bryn junction.
The chapel qua chapel closed some years ago, and was converted into flats for the indigent. Those were then later refurbished and put up for sale to attract a naicer class of person (!). Perhaps for this reason, the block is currently known as Valley View.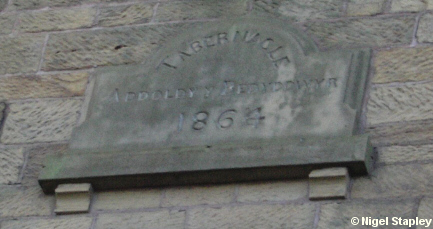 Grid reference: SJ294539
Co-ordinates: 329465, 353965
Bearing: S
The commemorative stone is still there though, over what used to be the chapel entrance:
The translation is:
TABERNACLE (*)
HOUSE OF WORSHIP OF THE BAPTISTS
1864
* I don't know why they spelled it the English way here.
© Nigel Stapley