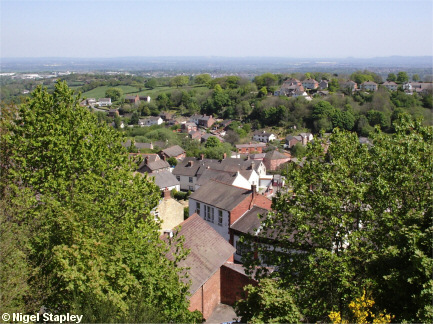 Grid reference: SJ293538
Co-ordinates: 329352, 353817
Bearing: ENE
Parts of lower Brymbo as seen from by the 'Thrupenny Bit'.
The English Methodist chapel and the Miners' Arms in High Street are in the foreground. Beyond that lie Harwd Road, Railway Road, The Green and Halcog, with Clayton Road, Pentre Broughton on the opposite ridge.
©Nigel Stapley